Landscaping Services In Colorado Springs
Landscape Design & Installation Services
Backyard Hydroponic Gardening Systems
Hydroponics gardening systems grow fruit, vegetables, and herbs at a much faster rate than conventional gardening. It supplies the plant with optimal nutrients and environmental factors that make the plant thrive. It helps the plants grow at a much faster rate.
The finished yield is much higher with hydroponics. After harvest, you can take a cutting of the plants so that you don't have to start from seed again. You can even use the hydroponics system to grow your mother stock plants from cuttings. After the cuttings grow, transplant them into planter boxes and keep multiplying them. Grow your fruit and veggies for your family today with our self-automated Hydroponics Gardening System.
Disappearing Or Pondless Water Features
A disappearing pondless water feature is a re-circulating waterfall and stream without the presence of an exposed pond. The reservoir is under the rocks so you can enjoy the sight and sound of running water without the maintenance of a pond. This also prevents algae from growing in the water because it isn't exposed to sunlight so it's a much cleaner system.
We will design and build your water feature with whatever ideas you have in mind. Once installed let yourself relax next to the peaceful sound of water. If you are considering a disappearing or pondless Water Feature for your yard, you can trust The Bomb Lawn to get it done right the first time with our landscaping services.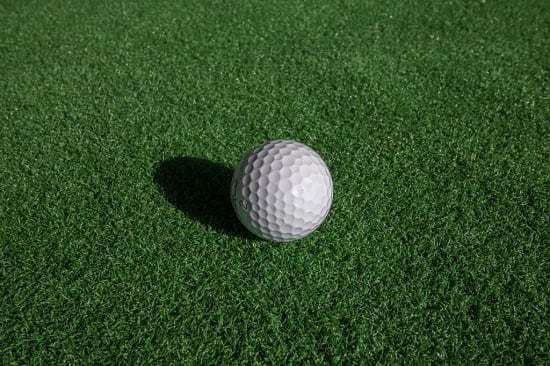 Backyard Putting Greens
A backyard putting green is a great way to enjoy family and friends. We design and grow real bentgrass putting greens with our landscaping services so homeowners can have the real feel of a professional golf course green in their backyard. We also design and install artificial turf putting greens for homeowners that prefer to have less upkeep. Picture grilling a steak with your friends in the backyard and chipping out of a fine white sand bunker pit. Or having a putting match on your very own professional bentgrass putting green!
We will design and build your putting green with whatever putting slopes in mind that you would like. Once your putting green is installed you will be able to practice your short game whenever you'd like. You will be chipping and putting like a pro in no time! Call us today to get a free consultation on your beautiful backyard putting green!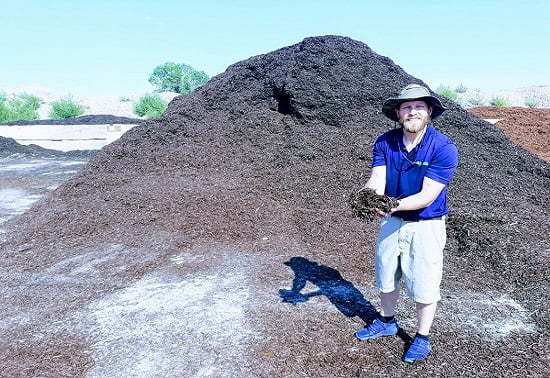 Mulching Delivery & Installation
Mulching Delivery & Installation services are about refreshing flower beds and riviving  a tired landscape. This gets your mulch beds looking fresh faster with a layer of quality mulch. If the color of your mulch has been worn away by the sun let us spread a new topdressing of mulch with our mulching services. A weed free flower bed and fresh new mulch is a combination for curb appeal.
Raised Garden Beds
Raised garden beds are a great way to grow consistent and reliable fruit, vegetables, and herbs for you and your family. Automatic watering and organic soil make it an easy process to have great yields of fresh food time and time again! Click the button to learn more about our raised garden bed design and installation services.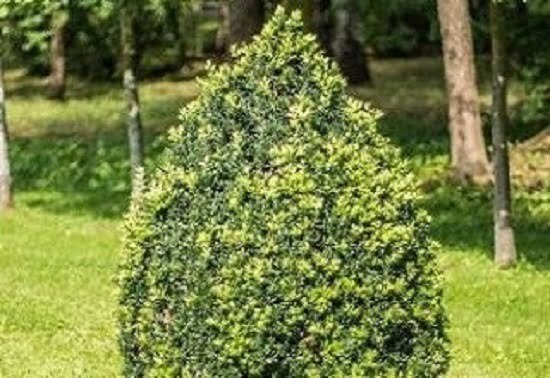 Hedge Trimming & Pruning
Keep your hedges crisp with a hedge pruning service and combine it with a spring and fall cleanup. If your shrubs are overgrown and bushy it's time for a trim! Shrubs and bushes can play an important role in the curb appeal of your properties curb appeal. However, they need to be properly maintained in order to stay healthy and looking their best. Pruning regularly will ensure that your shrubs fill out more evenly and stay compact. It is also important to fertilize and water them regularly. Depending on the type of shrub or bush, you may need to give them special attention during different times of the year.
Professional Full Service Landscaping Company
Our team of professional full-service landscaping can transform your property into a thing of pure beauty. Our services save you time and money and our landscape design and installation of trees and gardens are unmatched. Integrating complex landscaping services such as custom automated gardens and other newer landscaping innovations. We also provide many different hardscaping and softscaping services to accommodate our customers who prefer to have a low-upkeep approach to a beautiful self-automated xeriscape. If you are a new homeowner or commercial business with landscape maintenance needs or installation services contact us today for a free consultation and receive a free estimate.
Sod Removal & Installation Services
Why Sod Establishes Quicker Than Seeding
Sod turfgrass establishes quicker than seeding because you are transplanting mature already established grass. Whether you are a new homeowner looking to have sod installed on your property that has been recently graded, or would like to start fresh by removing and installing new sod we can help. Sod installation needs to be done correctly to ensure the turfgrass establishes strong for many years to come. The best time to install cool season sod is in the spring during milder weather to ensure the grassroots have enough time to establish and grow deep into the soil. Sod can be installed in the fall before the first snow if it is done correctly but it's best to give it longer for the roots to come in. If you are installing sod in the fall make sure to till in soil amendments and nutrients deep into the soil. You also want to make sure that the PH is correct and alleviate any soil compaction problems before installing sod in the fall to establish roots quickly before the first snow or frost. You want to give the cool season sod the best chance possible of survival by optimizing all the factors necessary for an explosion of root development and growth. If you follow these steps you will have the strongest most self-sufficient sod grass that is low maintenance and can fight disease and stress on its own.
If proper prep work isn't done correctly you will end up having to remove the dead and damaged grass to install new sod again. Sometimes grass can die off simply because you are out of town on vacation and your sprinkler system timer fails. This can destroy your entire turfgrass leaving you with an expensive project on your hands.
If you are looking to establish thick lush green grass, Kentucky Bluegrass is a great option. Though it will require a little more maintenance than other varieties such as fescue or rye. Consider supplementing with nutrients to help it thrive. Grass needs nitrogen to green up and grow taller, it is an essential element of chlorophyll that the grass uses to drive blade growth. It uses the green pigment chlorophyll to green up and grow tall and strong. Phosphorus drives root development but if you have too much nitrogen it will cause the blades to lengthen too quickly and the rhizomes or root system will be stunted without enough phosphorus to drive the roots. Potassium provides cool-season grasses the strength it needs to fight off stress, drought, and disease.
Depending on soil quality, It's important to supplement with rich topsoil and amendments. Sometimes it's necessary to till up the soil depending on how compact your existing ground is. These steps will help your new sod thrive for many years to come. If you are interested in our sod removal or installation services, get in touch with us to receive a no-obligation consultation and free quote!
Best Low Maintenance Plants for your Landscape Beds
What Type of Woody Non-Herbaceous Plants Are Easier To Maintain
Trees and shrubs are the best low-maintenance plants that you can grow in a garden or landscape. They are considered woody or non-herbaceous perennials. In a low-maintenance garden, you can get by with less care and attention. Trees and shrubs are often the more versatile choice as they require less upkeep than perennial flowers do. Many common tree and shrub types have sturdy enough roots that even when left unchecked by humans will still thrive in most soil conditions. A thick layer of mulch over the root system will protect them during the snow season to prevent winterkill.
Top Hardy Perennial Trees
The Top Low Maintenance Trees
Large Evergreens (30ft-60ft mature height) Do not use these trees as street trees in the parking strip.
Colorado Blue Spruce: Scientific Name (Picea pungens)
Austrian Pine: Scientific Name (Pinus nigra)
Concolor (White) fir: Scientific Name (Abies concolor)
Scots pine: Scientific Name (Pinus syvestris)
Ponderosa pine: Scientific Name (Pinus ponderosa)
Southwestern white pine: Scientific Name (Pinus strobiformis)
Limber pine: Scientific Name (Pinus floxilis)
Small Evergreens (15ft-25ft mature height)
Pinon: Scientific Name (Pinus edulis)
Bristlecone pine: Scientific Name (Pinus aristata)
Hawthorn species: Scientific Name (Crataegus spp.)
Crabapple species: Scientific Name (Malus spp.)
Amur maple: Scientific Name (Acer ginnola)
Tatarian maple: Scientific Name (Acer tataricum)
Serviceberry: Scientific Name (Amelanchier spp.)
Callery pear: Scientific Name (Pyrus calleryana)
Redbud: Scientific Name (Cercis canadensis)
European mountain-ash: Scientific Name (Sorbus aucuparia)
Japanese pagodatree: Scientific Name (Sophora japonica)
Ohio Busheye: Scientific Name (Aesculus glabra)
Amur corktree: Scientific Name (Phellodendron amurense)
Turkish filbert: Scientific Name (Corylus colurna)
Thinleafalder: Scientific Name (Alnus tenuifolia)
Hardy Small Ornamental Trees For Colder Climates
Low Maintenance Small Ornamental Trees For Coler Climates
Canada Red Cherry: Scientific Name ( Prunus virginiana 'Shubert')
Mayday Tree: Scientific Name (Prunus padus)
Ussuraian Pear: Scientific Name (Pyrus ussuriensis)
Canyon Maple: Scientific Name (Acer grandidentatum)
Golden Raintree: Scientific Name (Koelreuteria paniculata)
Ginkgo: Scientific Name (Ginkgo biloba)
American Linden: Scientific Name (Tilia americana)
Black Walnut: Scientific Name (Juglans nigra)
Northern Catalpa: Scientific Name (Catalpa speciosa)
Norway Maple: Scientific Name (Acer platanoides)
Sugar Maple: Scientific Name (Acer saccharum)
Sycamore: Scientific Name (Platanus occidentalis)
Horsechestnut: Scientific Name (Aesculus hippocastanum)
Medium Shade Trees (30ft – 45ft mature height)
Littleleaf linden: Scientific Name (Tilia cordata)
The Top Recommended Trees For Colder Climates
English Oak: Scientific Name (Quercus robur)
Hackberry: Scientific Name (Celtis occidentalis)
Chinkapin Oak: Scientific Name (Quercus muehlenbegii)
Bur Oak: Scientific Name (Quercus macrocrpa)
Swamp White Oak: Scientific Name (Quercus bicolor)
Shumard Oak: Scientific Name (Quercus shumardii)
Honeylocust: Scientific Name (Gleditsia triacanthosInermis)
Kentucky Coffeetree: Scientific Name (Gymnocladus dioica)
American Elm: Scientific Name (Ulmus americana)
Top Herbaceous Perennials For Colder Climates
Adriatic Bellflower Scientific Name (Campanula garganica)
Ashy Sunflower Scientific Name (Helianthus mollis lam.)
Aster: Scientific Name (Aster amellus)
Bandwidth Maiden Grass: Scientific Name (Miscanthus sinensis)
Bluestar: Scientific Name (Amsonia tabernaemontana)
Chocolate Flower: Scientific Name (Berlandiera lyrata)
Coral Bells: Scientific Name (Heuchera)
Dianthus Kahori 'Scarlet': Scientific Name (Kahori scarlet)
Echinacia 'Cheyenne Spirit': Scientific Name (Echinacia angustifolia)
Geranium 'Rozanne': Scientific Name (Geranium gerwat)
Granita Orange Ice Plant: Scientific Name (Aizoaceae)
Hyssop: Scientific Name: Hyssopus (officianalis)
Lami Dark Purple Spotted Dead Nettle: Scientific Name (Lamium maculatum)
Lavender 'Phenomenal': Scientific Name (Lavandula x intermedia)
Liatris: Scientific Name (Liatris spicata)
Lunaria Rediviva: Scientific Name (Lunaria rediviva)
Lupine 'Gallery Mix': Scientific Name (Lupidnus polyphyllus)
Millenium Ornamental Onion: Scientific Name (Allium millenium)
Monardella Macrantha 'Marian Sampson': Scientific Name (Monardella macrantha)
Oriental Poppy: Scientific Name (Papaver orientale)
Perovskia 'Russian Sage': Scientific Name (Perovskia atriplicifolia)
Purple Coneflower: Scientific Name (Echinacea purpurea)
Purple Poppy Mallow: Scientific Name (Callirhoe involucrata)
Poppy 'Spring Fever Mix': Scientific Name (Papaver nudicaule)
Rocky Mountain Columbine: Scientific Name (Aquilegia caerulea)
Rocky Mountain Penstemon: Scientific Name (Penstemon strictus)
Salvia 'May Night': Scientific Name (Salvia x America)
Summerific 'Cherry Choco Latte': Scientific Name (Hibiscus moscheutos)
Sedum 'Tapestry Carpet': Scientific Name (Sedum)
Viola 'Corsican Violet': Scientific Name (Viola corsica)
Yarrow: Scientific Name (Achillea millefolium)
Choosing Herbaceous Ornamental Flowers: Perennials Vs. Annuals
Why Perennials Are Lower Maintenance Than Annuals
Perennial ornamental flowers have fewer maintenance requirements than annuals because perennials live longer taking away the need to replant. Annual ornamental flowers only survive one year and then die off needing to be replanted entirely. Perennial ornamentals flowers survive at least two years and sometimes much longer before they die off.
Both perennial and annual ornamental flowers will give your flower beds more color and life but only perennials will come back the following year. Ensure your flower beds are beautiful year after year, with lower upkeep perennial flowers. These longer-living flowers will give you the most beautiful garden beds that will last longer and require less maintenance by choosing perennial flowers. Perennial flowers are one of the best choices for your garden.
What Are Biennial Plants?
Biennial plants are flowering plants that take 2-years to complete their life cycle, meaning they take 2 years to reach their flowering stage of life. It might seem counterintuitive to plant a flower that takes two years to bloom, though they do have some advantages. Biennial flowers are more resilient to cold weather climates than annuals. Even though they don't come back every year like perennials they usually self-sow their seeds every year so you don't have to reseed.
Grasping the concept of biennials is important in your gardening journey. If you recognize that a plant doesn't come back the following year, before thinking that it's because of neglect, take a closer look at what kind of plant it is. If it's a biennial and you would like more of that variety then you might consider planting an alternate growing cycle to have them bloom year after year by staggering the growth and bloom cycles.
How Much Should I Budget For Landscaping?
If you are only making simple additions to your home or commercial property you should budget much less. If you are installing an automated xeriscape on a new grade with many integrated hardscaping features then you will need to budget much more. How much you should budget for a landscaper depends on many different factors such as what type of project or job you're trying to build. An entire low-maintenance xeriscape built with integrated hardscape features will run anywhere between $10,000 and 25,000 dollars for average-sized homes. Many different factors determine the cost of a landscaping installation.
Many clients reach out to us wanting xeriscape or hardscape design and installation for their homes. If your needs are a landscape design and installation service and you are starting fresh after the home has been built and graded your budget will be substantially more. A new landscape that is self-automated and agronomical with xeriscaping and hardscaping features such as paver patios and retaining walls will run you thousands of dollars. Depending on the size and area of your project as well as many different factors involved such as easy access to the property determine the price.
The Bomb Lawn's Full Service Landscaping Company
Whether you're looking for good full-service landscape maintenance or a landscape design and installation service our knowledgeable residential and commercial company has what you need for any job. We have the necessary skills and know-how to get your landscape and outdoor space beautiful. If your looking for lawn care maintenance services instead of landscaping services check out our lawn care page to learn more.
Designing & Installing Popular Landscaping Innovations
Why Is Xeriscaping & Hardscaping Such a Popular Type Of Landscaping?
Xeriscaping & Hardscaping is becoming more popular because it's more efficient with water, saving homeowners on their water bills as well as maintenance costs. You don't have as much grass to mow and maintain as traditional landscapes. Most homeowners are forced to use potable drinking water to water their landscapes depending on where they are located. Some areas have secondary lake water access to water their lawns but this is rare in some cities.
Potable drinking water is expensive to water lawns with and continues to get more expensive as water supply is diminishing. This is why municipalities are putting water restrictions on the frequency you can water your lawn. Since most homeowners are on potable water, it makes sense to use a landscaping design that has less grass and maintenance as well as water requirements.
Most municipalities are making it a requirement now that your turfgrass doesn't exceed a certain size. Drip irrigation systems integrated into your sprinkler system are a more efficient way to water trees and shrubs. Everything can be self-automated, making less upkeep for the homeowner. Most municipalities are creating rebates for homeowners who use certain sprinkler components that are more efficient, saving the homeowner money.
Newer more advanced spray heads and drippers are more efficient with stop valves that don't allow sprinkler heads to leak out onto sidewalks and driveways. There are also different rain sensors so that your irrigation system will shut off if it rains. These are just some of the benefits that homeowners can get from properly integrating xeriscaping and hardscaping systems.
Paver Patio Design & Installation
Why Paver Patios Are A Durable Choice: Pavers vs. Concrete
Pavers are made to withstand harsh weather conditions and have an average compressive strength that's four times stronger than poured concrete. Properly prepped paver patios last much longer than poured concrete patios because they can shift and move, allowing them to adapt when the ground settles. If the landscape isn't properly graded both paver patios and poured concrete patios can get damaged from the washout of the packed base material. Individual pavers are much easier to fix when this issue occurs.
If the property isn't graded correctly allowing water drainage and runoff to be routed to the correct locations this can break a concrete patio much easier over time. The same situation is also true for paver patios but is much easier to remedy if the problem occurs. Proper grading of the slope allowing water to drain to the correct areas is essential when installing a new paver or concrete patio.
Retaining Wall Design & Installation
Why Retaining Walls Make Outdoor Living Space More Usable
By installing a retaining wall, you can create a flat space on a slope that can be used for entertaining, gardening, or simply relaxing. Retaining walls are becoming more popular as homeowners are looking for ways to make better use of their outdoor living space. The retaining walls also help to stabilize the soil on a slope, which can prevent erosion and washout. Retaining walls can be made from a variety of materials, including concrete, stone, brick, or wood. Depending on the material you choose, your retaining wall can be a decorative feature in your outdoor space.
When choosing a retaining wall design, it is important to consider the function of the wall, as well as the aesthetic. The height and length of the retaining wall will need to be determined based on the slope of the land. The retaining wall will also need to be engineered to ensure that it is structurally sound. It is important to correctly install the right type of rock inside the blocks and also in a channel behind the wall to ensure that water can drain properly. Any retaining wall over four feet of height must be inspected and passed by an engineer. Once the retaining wall is installed, you can add planting beds in front of it to further enhance the appearance of your outdoor living space.
Hydroponic and Aeroponic Gardening System Installations
Why Hydroponic and Aeroponic Gardening Systems Are So Popular
Hydroponic gardening systems are an innovative and fun way to grow food for your family much faster than soil gardening, on a self-automated system. Let us transform your front and backyard with Landscaping Services from our landscaping company. We many different methods of gardening that can make your life healthier and easier for you and your family. A self-automated hydroponic system is an automatic gardening system that supports optimal growth of the plant that is growing in the system.
It increases the rate of photosynthesis. A hydroponics system is a catalyst for the vegetable or plant growing in the medium because it speeds up the rate of growth. The plants growing in the medium are supplied with increased amounts of oxygen to the root system. The nutrient level is balanced optimally in the oxygen-rich water as well as ph control.
This creates an explosion of root development. For photosynthesis to occur the plant requires oxygen, water, carbon dioxide, sunlight, and nutrients. Our hydroponic systems make it easy to control all these variables on a larger scale faster and more efficiently. Our gardening system installations are a better way to grow food for your family. Hydroponics and aeroponics gardening is much cleaner than soil gardening. Now the process of growing food for your family is simple and self-automated. A self-automated gardening system is a low upkeep way to produce high yields of healthy food for you and your family.
Our systems allow you to grow fruit and vegetables at a much faster rate automatically and are good for cloning plants so that you don't have to start from seed every time. All you need is some rooting gel or powder and a hydroponic system. The roots explode and start growing right off of the cutting. It works great to start the plants in the hydroponic system and then transport them to planter boxes in your landscape design.
This allows you to always have a stock of vegetables and fruit so you don't have to start over from seed and wait the extra time for them to germinate and start growing. Once it is all set up there's not a lot of detail and the only thing you have to do is drain it once a month and dissolve new nutrients into the reservoir. This is by far one of our best-selling products. Especially in times like these who wouldn't want to grow their own food automatically on your landscape or property?
The rate at which a plant grows in a hydroponics system is much faster because everything it needs is much more bio-available in higher concentrations. It creates much higher yields from your fruits such as strawberries, blackberries, raspberries, or vegetables as well.
You can also keep them growing without the need to keep replanting seeds and in the long run, it will save you money. You can take cuttings from the plant you want to replicate so that you can keep your crops growing from the same genetic makeup as the mother plant that you took the cutting from. If you have any questions at all feel free to reach out to us. Just fill out the form at the bottom of the page to get started and receive your free estimate.
Pondless Water Features
Why Pondless Water Features Are So Popular
Pondless water features are a great way to have peace and tranquility in your backyard. With the peaceful sound of running water, you will love reclining back and relaxing. Backyard waterfalls are part of our landscaping Installation Service. We are a landscaping contractor company in Colorado Springs.
The Bomb Lawn builds beautiful water features with less landscape maintenance. Our customers want us to build pondless water features because they are low maintenance and safe for children and pets. These are the most popular water features on the market. Customers love them because you only have to fill them up with water once a year. This makes them much easier to maintain than water features with a pond. We have many commercial and residential customers that we provide these landscaping services for because they require less upkeep.
Why Pondless Water Features Are Low Maintenance
Pondless water features have less upkeep because they don't grow algae in their reservoir, so their cleaning needs are much less, unlike water features with an exposed pond which require constant cleaning. that have a pond grow algae because they are exposed to sunlight. Photosynthesis occurs when the water and nutrients in the water are exposed to sunlight.
Our water features don't let algae build up because they are not exposed to sunlight. They are in a basin with a lid just slightly below the rock level where the water drains. The water features we build are very professional and made from the highest quality of materials. We only use the best materials here at The Bomb Lawn Lawn Care & Landscaping.
We can install your water feature in any area of your landscaping you wish. Plantings and shrubs are installed throughout the water feature and illuminated with landscape lighting making your lawn and outdoor space full of beauty. There is zero maintenance after the installation is complete. The only thing you have to do is make sure that the water level is filled to the line. Our clients love our outdoor water features for their residential properties.
You can run the water feature in the winter months as well. Just place a water heater in the water basin. This will create a cool effect with snow and icicles throughout the waterfall. This doesn't ruin the pump as long as the heater is strong enough to keep your water from freezing up the pump in the water basin that's under the rocks.
People just love the beautiful pondless water features in our area. The Bomb Lawn and our team are the go-to company for water features. Our water features are designed and built from some of the hottest trends in water gardening. A well-built water feature is something you can enjoy for a lifetime. You can have both the visual aesthetic as well as the relaxing sound of a water feature in your front or backyard.
Why Pondless Water Features Are Safer For Children And Pets
A pondless water feature doesn't have an exposed pond for unattended children and pets to drown in. They don't have the same safety concerns or maintenance requirements that exposed pond water features have. There is a basin at the bottom where the waterfall flows under the rock level. A submersible pump housed within the catch basin re-circulates the water back to the top of the water features waterfall.
Disappearing or pondless water features are ideal for any landscape. We can design and build them in any location in your yard. They are generally the preferred method over other water features because they are much safer for children and pets. After all, there is no exposed pond drown-in. A pondless water feature is a great way to add high-end visual appeal to any property. Give us a call today for a free appointment and receive a free quote on a pondless water feature for your landscape!
Backyard Putting Green Design & Installation
Why Backyard Putting Greens Are Perfect For All Occasions
A backyard putting green is a fun way to entertain family and friends as well as practice your short game. Golf enthusiasts love our backyard putting greens. It is the same grass that is on a golf course putting green. You can put the green wherever you would like in your yard with whatever characteristics you would like. It typically doesn't take too long to get the green installed provided it's in a spot that already has a sprinkler system.
Once the installation is done we will put a wire fence up around it temporarily to keep pets and animals off so that the grass seed can germinate and come in thoroughly. After the installation, it typically only takes a few weeks for the green to be utilized and played on. After the grass grows it will need to be maintained regularly unless you opt for a synthetic putting green. It can be cut with an old reel mower that can be acquired for fairly cheap.
You only need to mow it once a month unless you would like the putting speed faster. For a faster green cut it once a week to once every two weeks at a much shorter height. Give it a little bit of fertilizer here and there just like you would with regular grass. It sounds more complicated than it is.
We also can install a sand bunker next to the putting green or wherever you would like so you can practice your chipping as well! You can choose whatever sand you like but we prefer the higher quality white fine sand, this gives the same effect as a high-end golf course bunker! Why not practice the most important part of your golf game while enjoying the company of friends and family?
You can entertain guests while cooking a steak on the grill and chipping out of a sand bunker or have a putting competition with you and your friends. If you have any questions please feel free to reach out to us. We would love to help you design and install your putting and chipping green, get in touch with us for a no-obligation consultation and free quote!
Raised Garden Bed Design & Installation
Why Raised Garden Beds Are An Easy Way To Grow Your Family Food
Raised Garden Beds are an easy way to grow produce for you and your family because they are self-automated, requiring low maintenance. You can grow fruit, vegetables, and whatever herbs and spices you would like. Designed and installed with an irrigation system integrated into your existing system makes it possible to water your garden on a timer.
When you garden with raised garden beds you can ensure that the food that you and your family eat is organic and clean as well as no pesticides and chemicals that are bad for your family. Nowadays growing your food is a great hobby and a very important skill to learn. There are many reasons to grow your food or produce. You can combine hydroponic gardening to reproduce cuttings and clone the mother plant very rapidly. Once cloned, simply transplant them to raised garden beds.
You aren't alone if you want to know what's in the food you eat from grocery stores. Let us help you get started and set up, so you can automatically grow plenty of food for you and your family, making sure it's organic. If you are interested in having us design and install raised garden beds in your backyard contact our team today for an appointment and receive a free estimate or quote!
Ready For Your Free Quote?