Mulch Delivery & Installation Services
What's Included In Our Mulch Delivery & Installation Services?
Bulk Mulch Installation Services
The mulch we use is from the best companies in our local surrounding areas. Using the same companies allows us to ensure consistency in our product year after year.
Delivery & Installation Services
Years of building a trust with our vendors helps ensure timely and consistent mulch delivery of your mulch.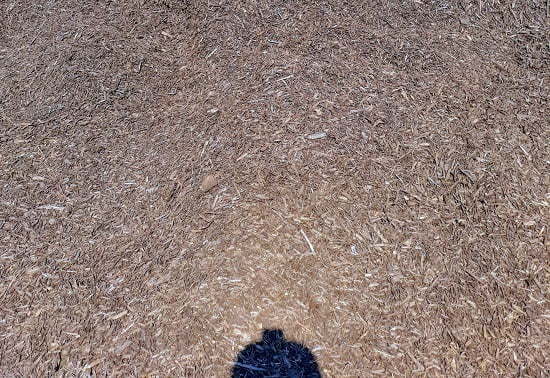 Spreading Your Mulch Beds
An even layered top-dress of mulch over the soil is the key to spreading mulch, but cleanup after the job is just as important as the mulch installation!
How To Install Mulch?
Figuring out how to install mulch around your property can be a cumbersome task for most homeowners. First, you need to figure out how much mulch and what mulch types you would like to install in your yard. You can pick from a variety of fresh mulch types including organic mulch, dyed mulch, pine bark as well as many different types, all typically organic material.
Once you know what type you want you can locate a local hardware store or local mulch delivery service to get it delivered. Some companies can deliver to your location for a fee or you can buy it for a flat rate of one cubic yard and pick it up yourself. Spread an even layer covering the existing compost or remove the old compost and add in all new compost. Preparation is everything before you start spreading and you might want to consider hiring a local professional mulch services company to properly get your mulch installed by a local business. If interested give us a call we would love to help you with your project.
How to Mulch Flower Beds?
Prepare the flower bed area you are mulching in your landscape. Use a shovel to cut in a ledge if there isn't edging installed to hold the compost in. Before installing the compost you want to make sure your drip irrigation system has no leaks or existing problems before the compost goes down. Remove any weeds in the landscape beds before laying the weed barrier fabric. The landscape fabric will cut off air and light so weeds can't grow under it. Make sure to cut enough space around the plant for the plant to breathe.
Get your landscape fabric and roll it out in the garden beds to prepare your cuts. Cut slits from the edge of the weed barrier fabric to where the plants are in the middle. Place the weed barrier fabric on the dirt with your ornamental plants sticking through the holes you cut. Stake the fabric down with landscaping stakes and lay your drip irrigation lines on top of the weed barrier fabric and stake them down as well.
Use landscape stakes to stake everything down nicely and securely. Putting the drip lines on top of the landscape fabric will allow you to do any maintenance on the drip emitters if necessary. Spread a pre-emergent as you're laying the compost on top of the weed barrier. The combination of the pre-emergent and the landscaping fabric will keep weeds out of your flower beds. Lay the compost at least three inches thick for cold-hardy climates. We hope these tips help you with your project, if you would like us to take care of it for you please give us a call.
How To Spread Mulch Around Bushes?
Spreading a thick layer of organic mulch at least three inches thick around bushes will help their health by keeping water in the roots and supplying extra nutrients and organic matter. This will protect the plants root system over winter especially if you live in a climate where winterkill can damage shrubs and bushes easily. A thick covering of quality compost reduces water evaporation and benefits the moisture content held in the plants roots. This can really help the bushes deliver nutrients through the moisture in the shrubs soil. If you add mulch make it at least three inches, this will really help to prevent having to replace bushes and shrubs if there's a hard winter.
If your starting with a new landscaping project from grade till up the soil and add nutrients to the soil with conditioners to help the bushes thrive. This will create beautiful bushes in your garden beds that are free of weeds and thrive for many years. Tilling up the dirt where the plants will be and adding in soil amendments will help loosen the soil texture with oxygen space so that the plants roots can drain properly. The weed barrier fabric and compost can smother the oxygen-holding ability of the soil so this is an important detail if you want your plantings in your garden beds to thrive for many years to come.
Cleanup Yard And Cut Bushes Before Delivering & Installing Mulch?
It is best to trim the bushes for the year before installing new mulch in your yard so that trimmings from the bushes don't make a mess in your mulch beds. You can either get a new layer of mulch or replace all of the old mulch at once. It is best to do all of it at once because of the delivery cost for customers. This way you can also have enough for all the trees and shrubs as well as the rest of your yard that needs it.
We recommend spreading it three inches thick to protect the root system of plants in our cold winter climate to prevent winterkill to your expensive landscape ornamentals. This will help moisture stay in the soil and keep the plant roots in the garden beds warm during the winter so they don't die from winterkill.
What's The Fastest Way To Install Mulch?
The fastest way to install the best quality mulch is to hire local landscaping installation services. This is the most efficient method to deliver and spread a new layer of dyed compost material on top of the soil and expect the best quality result for your property. Typically customers contact delivery services for mulch work. It's better to hire a company that can deliver and install the mulch to expect the fastest result. An experienced company can move many cubic yards of mulch in one day and make mulch installation services much less time-consuming.
How Much Does It Cost To Install Mulch In Garden Beds?
The price of mulch delivery and installation is determined by how much compost you need for your project. To have it installed is much more expensive than to have it delivered because of the time involved. Though it is more expensive for the labor in some cases it is much more effective to a homeowner to have a professional take care of it for them.
The first thing to consider is how much mulch you will need. This is where a mulch calculator comes in. Once we know what kind of compost you would like we input the measurements into our materials calculator and figure out the price of your job for you and give you a free quote.
Mulch Delivery & Installation Service
Our mulch delivery and installation service will pick up your compost and take care of the job for you. Some homeowners order compost and have it dumped in their driveways not realizing how much it is or how long it will take to haul it. We have trained workers who bring your mulch to your house and take care of it for you. They can quickly clean up the old mulch and get rid of it before putting in new.
If you would like us to top dress the compost already there to cover the sun-faded old mulch we can do that as well. In the majority of houses, our work is completed very quickly and the homeowner is not needed. We always clean up after the mulching job, leaving your grass looking cleaned up and free of compost. If you need your lawn cleaned up before mulching, please ask about our yard cleanup services. Contact us today for a consultation about your mulching project.
Bulk Mulch Delivery Services
Purchasing bulk mulch from The Bomb Lawn can have many benefits. We will come out and measure all your garden beds. Then we will calculate for you the purchase price of bulk mulch and put together a free quote of what the total price will be for our lawn care mulching services. It's much cheaper and more efficient to purchase in bulk. Our company is experienced with helping our customers achieve a beautiful lawn and garden.
Mulch Installation Service
Our mulching lawn care services can help homeowners not have to deal with measurements and figuring it out on their own, making their lives easier and stress-free. You tell us where you want it and how much and we go to work calculating the price of your project. Clear communication during our consultation is important so we can get the measurements correct so you don't overspend on mulching.
We will plug the measurements into our mulch calculator and it tells us how many cubic yards are needed to make the order. We make it fast and efficient for the homeowner because we know you are very busy and your time is valuable. We will schedule a day for delivery and make sure it's installed correctly on site. Call to schedule a no-obligation evaluation of your garden beds and get a free quote.
The Bomb Lawn Offers Expert Mulch Installation Services
The Bomb Lawn is a family-owned mulch installation service with knowledgeable mulch experts. All our mulch delivery and installation services are here to help give you a beautiful lawn. We will help protect your trees and plants with fresh compost as well as all your perennials and annual flowers. Our company prides itself on providing the highest quality compost products in all areas of mulch delivery and installation. There is a large selection of mulch available, which means you can trust that you have what you need with our expert and professional lawn care services.
Why Use The Bomb Lawn Mulch Delivery & Installation Service?
Customers choose us for spreading mulch so they can make one payment for delivery and installation services making it cost-effective. Our customers find it convenient to not have to pay for additional services for one project on their lawn. This benefits the homeowner and gives them many different types of organic material to choose from.
Even though it's quite easy installing mulch, it's much more difficult to spread a large bulk amount, topdressing, and refreshing all the flower beds on your property by yourself. The price for one cubic yard of each mulch type can be quite diverse, therefore it is important that you do research to find out what type and how much mulch you want.
Bags sold at a local hardware store are often more expensive per yard, so it's more effective to buy in bulk letting a local service schedule your install for your lawn. Depending on what kind of mulch your lawn already has, we can get it in bulk at contractor price. Mulching can be a big project but our lawn care service and landscapers can have it done fast and efficiently. Instead of mulching your garden beds on your own let our experienced landscapers spread and do the mulching for you. Our lawn care service is here for customers to make their properties more beautiful so schedule your appointment today to receive your no-obligation free quote!
Our Mulch Delivery & Installation Perspective 
Our mulch delivery and refreshing landscape beds is a landscaping services that involves either installing completely new mulch or topdressing or covering up the existing sun-faded mulch with brand new mulch. Nothing rejuvenates a tired landscape like fresh mulch. Over time, as your existing compost breaks down and the sun beats on it day after day, refreshing and topdressing is a cost-effective way to bring your landscaping back to life.
If you want to make your landscaping beds pop then a fresh layer of mulch layered on top of the existing mulch is the best way to make your mulch beds stand out. Time and time again we rejuvinate tired old landscape flower beds with fresh new mulch. It's one of the easiest ways to get an instant curb appeal and compliment your landscape shrubs and plantings with mulch installations.
We offer many different kinds of mulch colors, enriching soil in your decorative stone beds. If you would like to improve the curb appeal and appearance of your landscape beds then contact us today. We offer a free evaluation to refresh your mulch beds with a topdressing of whatever color of mulch you would like! Before a new mulch installation, consider getting a hedge trimming and pruning of your shrubs and bushes to give your landscape beds a manicured clean look. Get in touch with us today for your no-obligation free estimate.
Mulch Refreshing Service List
Have detailed notes for any special requests made by the client available for reference.
Confirm the delivered product is correct.
Top dress mulch throughout landscaping or spread all new compost.
Clean up any discarded product on turf or hard surfaces.
Secure all fence gates.
Admire our work.
Ready For Your Free Quote?