Are You a Homeowner Looking For A Professional Lawn Care Service?
We take every opportunity with the properties that we service very seriously. Let us handle your lawn care needs for you. If you find yourself trying to get some time back, we are the company for you. Whether it's a spring cleanup, mowing, or any other lawn care service needs, we would love to be your lawn care provider and service your property on a regular schedule to add hours back to your personal life!
Lawn Mowing
Our goal is to meet and exceed your expectations on every single visit that we complete for you. We sharpen our blades every day and our mowers are strong enough to chop the grass in to fine blades of grass mulch sending nutrients back into your lawn. We stripe your lawn so it looks beautiful and appealing to look at with straight lines every time.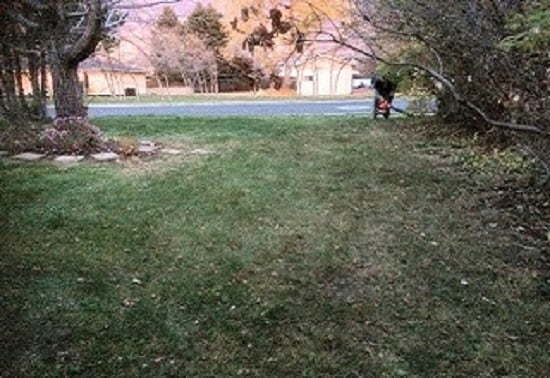 Spring Cleanup
Let us keep your lawn at it's best with our leaf removal and debri spring cleanup lawn services. If your landscape is full of weeds and overgrown we can pull all the weeds so that they don't come back and transform your backyard into a weed free lawn.
Fertilization & Weed Control
Our fertilizer and treatment program will give your lawn that soft healthy grass you have been looking for! If you are sick of the weeds in your grass consider our weed removal service or our weed control program. From the first application to the last application you will see improvement of your yard. If you want a lush green lawn and are tired of picking endless weeds call our phone today.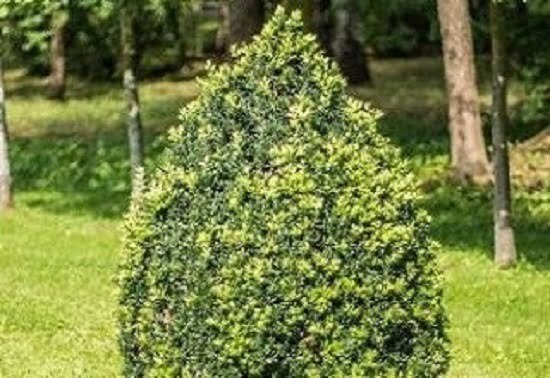 Hedge Trimming & Pruning
Keep your hedges crisp with a hedge pruning service and combine it with a spring and fall cleanup. If your shrubs are overgrown and bushy it's time for a trim! Shrubs and bushes can play an important role in the curb appeal of your properties curb appeal. However, they need to be properly maintained in order to stay healthy and looking their best. Pruning regularly will ensure that your shrubs fill out more evenly and stay compact. It is also important to fertilize and water them regularly. Depending on the type of shrub or bush, you may need to give them special attention during different times of the year.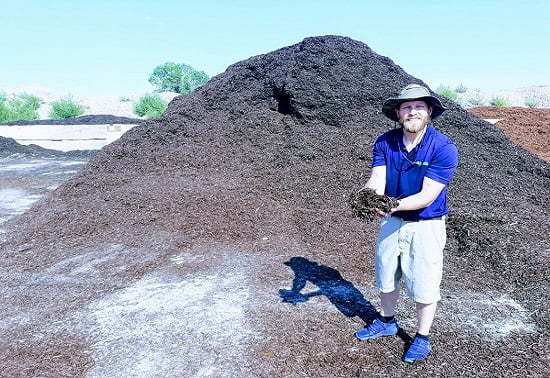 Mulching & Refreshing
Mulching and refreshing flower beds revives a tired landscape, and gets it looking fresh faster with a layer of quality mulch. If the color of your mulch has been worn away by the sun let us spread a new topdressing of mulch with our mulching services. A weed free flower bed and fresh new mulch is a combination for curb appeal.
Aerating & Seeding
Aerating and seeding is a great way to thicken up and improve the overall health of your turf. Aerating allows air, water, and nutrients to reach the root system, which helps it to grow thicker and stronger. Seeding helps to fill in any thin or bare spots, and adding a new layer of seed each year will reduce soil compaction and help to promote turf density.
Garden & Soil Tilling
Do you need to seed your lawn or make a garden bed to grow your own vegetables? We have the tools and experience to make sure your garden or new turf is properly prepped for planting. Tilling the soil loosens it up so that roots can easily penetrate and get the nutrients they need to grow. It also helps to control weeds and can improve drainage in wetter areas.
Tree Trimming & Pruning
Do you need dead branches removed or live branches pruned from your trees? Let us trim your trees for you so that you don't have any falling tree limbs that could hurt you or someone else. A tree can be a liability if it's not maintained on your property and someone could get hurt!
Fall Cleanup
Let us cleanup up the fall leaves so you can enjoy the holidays with your family! If you find yourself with to much on your plate consider calling us to perform a cleanup for you. With convenient scheduling and affordable price the commitment is easy when you want to transform your property quick.
Full Service Lawn Care
At our company, we pride ourselves on being the full-service lawn care solution for our clients. We offer a wide range of lawn care services that are designed to give you a healthy lawn looking its best all year long. From lawn mowing and fertilization to aeration and seeding, we have the experience and equipment to handle any lawn care need you may have. We also offer a variety of other lawn care services. We take pride in every job that we do because our commitment to the customer really does matter to the long term success of our business.
At the bomb lawn lawn care services we are specialists in the lawn care industry and are professionals. We know how to get your lawn healthy and keep it looking great all year long. From fertilization and weed control to mowing and leaf removal, we have the lawn care services you need to maintain a beautiful landscape. Best of all, our lawn care services are affordable and backed by satisfaction guaranteed. If your interested in a maintenance free approach to a beautiful lawn and landscape contact us by phone to receive a fast free quote or online estimate.
Our scheduling checks your availability to visit the homeowner at their location to give you a free estimate for a healthy lawn right away. Customers also contact us wanting a professional lawn care provider that is quick to give them a free quote even if they are not home at the time. We know that people are busy that's why we are committed to honesty and integrity when it comes to setting foot on our clients properties. We take pride in how we perform, and make it convenient for the homeowner. Our commitment is to transform your property and save you money every visit. Let us make your life easier by handling your landscaping for you. Our top priority is the communication with our local lawn care customer and creating results on your property that are quick and the transformation is evident.
Tree & Shrub Care
If your in search of a tree and shrub care service search no further. It is very important for the health and beauty of your landscape. At The Bomb Lawn, we offer a variety of services to keep your lawns looking their best. With tree and shrub maintenance it's vital to shape, remove dead or diseased branches, and provide general maintenance to ensure they stay healthy and vibrant.
Trimming your bushes is an important part of maintaining your yard and can help keep your property looking its best. Shrubs can add curb appeal to your home and provide privacy and wind protection. At The Bomb Lawn, we offer tree and shrub care services that include pruning, trimming, and general maintenance of diseased or dead branches. We can also help you choose the right shrubs for your landscape and provide planting and installation services.
The Best Yard Care That Money Can Buy
Who Are Our Clients?
Our clients are homeowners that are looking for a better solution to get back their free time! Our business was built to be you one stop shop for all your lawn care and landscaping needs. Some clients have us take care of only their lawn mowing, while others prefer that we take care of everything related to their lawn care throughout the season. We just want you to know that we are ready and willing to handle whatever your needs are. If you live in Colorado Springs or nearby, we would really love the opportunity to be your lawn care and landscaping service provider.
We Can Make Your Property Thrive
Our local lawn care services in Colorado Springs will transform your lawn. When it comes to a gorgeous lawn , your home communicates this from the first look! With scheduled lawn care from The Bomb Lawn, you can maintain your outdoor living space, and let it thrive all year long. With the highest quality work and competitive pricing, it's quick and easy scheduling to get the job started with fast availability. Schedule our team and specialists to perform a job well done with results that you can see. When your lawn is healthy and transformed your worry will fade away not having to worry about removing dead grass or the cost of repairing extensive damage brought on by neglect. Some damage might simply be that your to busy to service it yourself. We can produce a weed free lawn that is healthy and lush where you will be excited to give such positive feedback about the job completed. Whatever service type you are looking for we can provide you with maintenance on site at your location with scheduled visits and popular services in the lawn care industry. We have many different lawn care plans to take care of our customers with quick and easy price structures. We can maintain your entire property and give you amazing results with no weeds in your grass, flower beds, or rocks. We are the number one choice for reliable landscape maintenance services in the local area. Contact us today for a fair price on your lawn care and landscape purchase.
Free Online Estimates Without Consultation
Free online estimates without a consultation is part The Bomb Lawns effort to simplify our quoting process. During the Covid-19 Crisis this makes it simple for busy homeowners to get a free estimate or quote fast at their location without having someone to come out. When you fill out the form we measure your property with your street address on the internet and give you a quote right over the phone or email. We have done this to make it very convenient for the customer. The price of the cut is determined by the acreage of your property. We have a simple user friendly way to pay on our website with your invoice number through email. This is essentially a zero contact way to get services completed on your property for some jobs. Integrity and how we conduct ourselves on your property is very important to us and the respect of your home is something that we clearly understand. Our pricing list we have in the Lawn Mowing and Trimming section will help you determine your yards acreage. Mow trim blow is weekly bi weekly or monthly lawn care. Note that some jobs can be quoted with zero contact and some of them will require someone to be there to inform the specialist exactly what it is they want done. Clear communication is the key to getting a quality outcome for your property.
Our 5-Star Google Reviews
☆☆☆☆☆ 5/5
This guys create something brilliant with my garden. I cant`t stop watching it. Thank you for all that work you have done. You really went above and beyond our expectations.
☆☆☆☆☆ 5/5
I was so impressed by their professionalism. They are able to turn jobs around in a timely manner. There pricing is unbelievable competitive too!
☆☆☆☆☆ 5/5
Thank you for professional landscape service. Everything is great.I`d call them again.

☆☆☆☆☆ 5/5
If you are in the market for landscaping services from a knowledgeable, creative, professional and empathetic company, then this is the company for you! Their work ethic, integrity, and quality of work were outstanding. I am incredibly impressed with The Bomb Lawn, and would highly recommend them to anyone!
☆☆☆☆☆ 5/5
For the first time, someone else raked my endless leaves. This yard has been my project for a decade. It was scary for me to relinquish 'control' over my beloved plants. But The Bomb are the perfect pair of people to take it on. They did it well, and with a smile on their faces. Their friendly smiles remained even after my venting about how I've let my giant yard get out of control. I'll be calling them back, knowing they can be trusted. They were also really nice to my dog.
Referral Program and Discounts
Senior Citizen Discount
Military Discount
Save Money on Your Lawn Mowing Services By Referring Friends & Family!